Monitor Barn Plans
"Great Selection of Monitor Barn Plans"
Read below to find out how to get monitor barn plans at great prices.
Monitor barn plans shouldn't be expensive.
Read the entire page to see how you can buy monitor barn plans for as little as $9.99 per plan
The first place to start is with a good set of plans!!
Building a monitor barn, pole barn, garage barn, and gambrel barn has never been easier…
From: John Davidson – Residential Architectural Designer
Dear Friend,
If you are dreaming and planning to build a barn for you and your family to enjoy, then you have landed on the right website.
Here is the explanation…
I have been designing houses and barns for over 25 years and wan t to help you get started. I have put together a package of monitor barn plans. Each of these plans are custom plans ordered by contractors and people like you and where originally drawn for at least $200 to as high as $1000 dollars for each of the plans. As a fellow homebuilder, I understand, that to build a barn is not easy, especially when you do not have a good set of plans. It is really rough to complete the building when your barn plan is unclear and inaccurate. We want to help by giving you a package with lots of options at a price that is very affordable.
To fulfill your dream in building and owning a barn, you definitely need a good set of monitor barn plans.
The good news is…the monitor barn plan that you are looking for is now available in this offer today.
Read below to find out how to Download the Monitor Barn Plans
Really simple to get started
Step 1 Select the plans and add them to your shopping cart
Step 2 Purchase and download the plans
Step 3 Plan download link will be made available in your customer area and a link will also be emailed to you
Step 4 Print the plans at home or take them to someplace like Kinkos  to have printed
Step 5 Give the plans to a contractor to get bids and start the building process or build them yourself
Step 6 Get building approval from your local building authority
Step 7 Enjoy your new barn
Monitor Barn Plans
Explained below are the benefits that you get from our plans
-We offer only the best plans to homebuilders for both professionals and novices.
-Plans contain instructions that are clear and easy to understand…after all, the best way to start to build a barn, garages, sheds, playhouse, pole barn is to have a guide that is simple to follow and worry free.
-Detailed and specific information are the things that plans provide to you. There is no way you will be lost and confused during the construction.
-The best part of our plans is that we have a wide variety selection of styles and designs. Choices may range from simple to classic to a new generation of architectural barn plans. Different sizes of barn plans are also available.
-Competent and affordable barn plans are what we offer to the market specifically to the construction industry. The tradition of providing quality barn plans to homebuilders started 25 years ago. Now, our integrity and reputation are strengthened by our core value in producing only top quality barn plans.
-Well laid out and exclusively created by our talented and professional architects are the barn plans that we offer to you.
-Explained clearly in the barn plans are the building materials, measurements, insulation and other related construction matter.
Now make sure that you follow these tips so that you can build a barn.
"Barn plans with complete construction drawings"
"All plans are available instantly with a link to download and print"
Check out what some of our past customers have to say…
The Best 100% Money-Back Guarantee Ever Offered
To Provide You With The Absolute Best Plans and Schematics For Building Any Barn…
I'm so confident in my barn plans and instructions that I'm willing to put all the risk on me. In fact, I've decided to do something that some people may consider outright crazy.
Here is the Deal: Try out all of our Monitor Barn plans  for a 60 days. And if you are not happy with our products for some unexplainable reason or don't like the plans. You can contact me anytime and in addition we have an online support center to help you. If not happy anytime within the 60 days for any reason, I can assure you the 100% money back guarantee and I will personally refund all of your money.


"It's So Easy Getting Started"
I've made getting started so quick and easy that anyone can do it. All you need to do is click on the ADD TO BAG button. You'll be taken to the 100% safe and secure order form. Simply fill out your payment information and follow the prompts.
As soon as the payment has been accepted you'll be taken to our members area where you can instantly download all of the barn plans.
Good luck in building your new Barn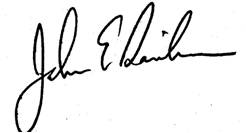 Specialized Design System LLC – Residential Architectural Designer
P.S. Always remember that your purchase is backed by my 60 Days 100% Money-Back Guarantee. For any reason or if you don't like what you find inside, contact me anytime or we have an online support center to help with any concerns or issues that you may have. I'll refund all of your money – NO QUESTIONS ASKED!
Plans can be purchased separately
Click here to look through our monitor barn plans store